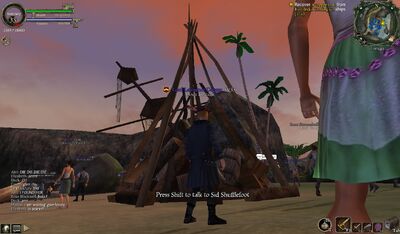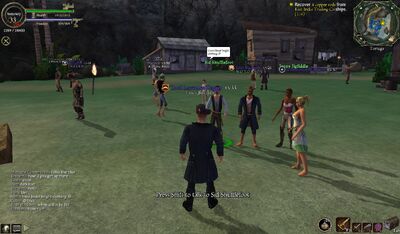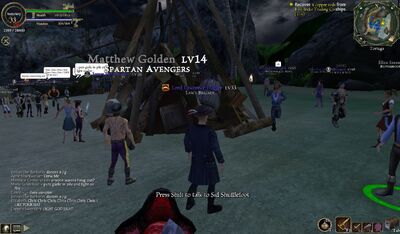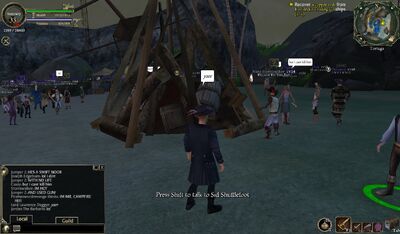 The Great Pirate Gathering
The Great Pirate Gathering Began At November 21st and will End At November 30th The Great Pirate Gathering Will Have Special Event's Also, Special Rare Item's, Rare Gamemaster's, Rare NPCs, A HUGE Bondfire & Much, Much, Much More... But The Best Event Of Them All Will Be The 27th, Why? Cuz That Will Be Wizard's Birthday!!!! Pirates Gather From AROUND The World To See This. It Comes at least 1 Time EVERY Year, It's Also Known as THE BIGGEST Gathering In Pirate History.
Event's:
November 27th ~ Wizard's Birthday
The Great Pirate Gathering ~ Main Attraction
Ship Raids - Treasure Fleets (as they are known to be extremely active during this time of the year), and Cannon Defense with your Guild. (Some friendly competitions to see who's the best, most accurate, most skilled cannonner in the bunch)
Ship Repair Speed Races - Pirates can join a repair table and race against one another to see who can complete the most repair jobs the quickest

Rare NPCs:
Sid Shufflefoot ~ Musician
Jenny Jigfiddle ~ Musician

Special Rare Item's:
Porc ( AS MUCH PORC AS U WANT!!!!!!!!!!!!!!!!!!!!!!!!! ) ~ Free
Rare GameMaster's: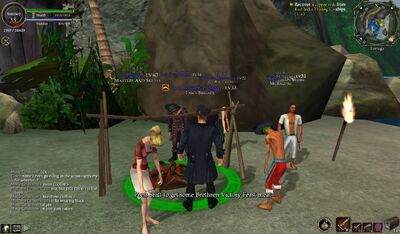 Where:

Note Form Potco Wiki:
What: Gathering of the Guilds Feast
When: November 25, 26, 27, 28, bonfires light at 4pm to 10pm, Daily.
Where: Shores of Tortuga
Share stories!

Other Notes:
It Used 2 Be Called Founder's Feast
It Is Also Called The Brethren Feast

Game Note:
These musicians only appear on Tortuga during special events.
Jenny Jigfiddle**
Sid Shufflefoot**
**Game Note - Though they all play an instrument, these musicians are not for hire.

More Coming Soon...
Ad blocker interference detected!
Wikia is a free-to-use site that makes money from advertising. We have a modified experience for viewers using ad blockers

Wikia is not accessible if you've made further modifications. Remove the custom ad blocker rule(s) and the page will load as expected.