Secret Area, So named on this wiki, is a strange area in the mmo CWA (Clone Wars Adventures), located on top of the Jedi Temple Shops, it is only Acessible by Glitching. It is highly believed that this area was used for SOE Emissary Event's, however, this theory has never been proved.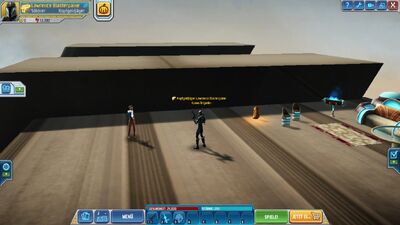 Ad blocker interference detected!
Wikia is a free-to-use site that makes money from advertising. We have a modified experience for viewers using ad blockers

Wikia is not accessible if you've made further modifications. Remove the custom ad blocker rule(s) and the page will load as expected.