Walk through walls
Edit
Drink a Ghost potion and dance until potion is over. Now you can walk through walls! ( you cant exit buildings still in glitch)
Redeem what ever you want glitch
Edit
in chat type /code then space and type what ever you want and it will first say redeeming " what you said goes here'.
Cutthroat Isle Glitch
Edit
Allows you to hide in the mountain and protect yourself from the undead while levelling up. Especially useful for grenade.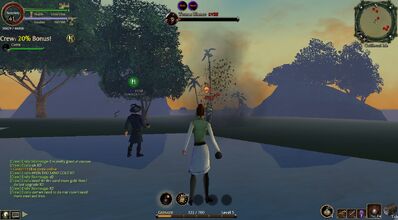 Ad blocker interference detected!
Wikia is a free-to-use site that makes money from advertising. We have a modified experience for viewers using ad blockers

Wikia is not accessible if you've made further modifications. Remove the custom ad blocker rule(s) and the page will load as expected.