war declared
Edit
There have been MAJOR events on this wiki that have led to War Being declared by users WIZARD 375 and Lord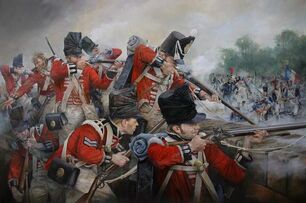 Law, This War will be fought with the Help of Lord Harkness British Marines and Naval Forces along with Lord Coal eastern Regiments of Foot, And Captain Venables 74th Light Company!Against The Brigade of Lord Lawrence Daggerpaine, and The Wizards of Wizard 375's guild. The War Has begun, all people under the guild name, Laws Brigade, will be attacked and/or captured.
for more info about this artical go to http://harrypotterpiratesofthecaribbean.wikia.com/wiki/Daily_Prophet#WAR_DECLARED.21
Fenn Biosuiter
founder of laws bigade news
Ad blocker interference detected!
Wikia is a free-to-use site that makes money from advertising. We have a modified experience for viewers using ad blockers

Wikia is not accessible if you've made further modifications. Remove the custom ad blocker rule(s) and the page will load as expected.