Geoffrey Sternrackham
Edit
Geoffrey Sternrackham was an EITC Officer in the East India Trading Company's Co. Black Guard around the time when Lord Lawrence Dagger was 7th in command of the EITC. He later retired and became a pirate, years later he met up with lawrence again, unfortunately that was during the last day of POTCO (Pirates of the Caribbean Online).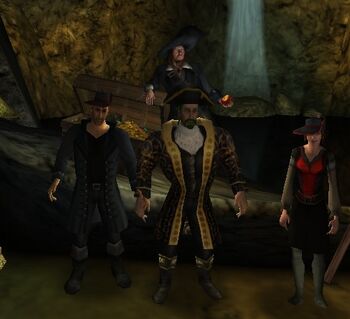 He has a Wiki account, but he rarely comes onto wiki.
Hector Barbossa is his Uncle.
Ad blocker interference detected!
Wikia is a free-to-use site that makes money from advertising. We have a modified experience for viewers using ad blockers

Wikia is not accessible if you've made further modifications. Remove the custom ad blocker rule(s) and the page will load as expected.