Buster Man was a member of the East India Trading Company, the only reason he has a page on Law's Brigade Wiki is because he made several notable appearances during The Great War of the Brigade and the EITC.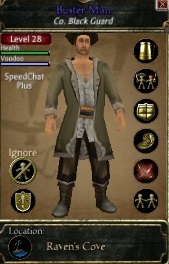 Sent to "help".
Edit
During the SVS Battle with the Black Guard, The Brigade was losing so badly that Johnny Goldtimbers sent buster man to launch his ship and help us.
Appearances
Edit
Ad blocker interference detected!
Wikia is a free-to-use site that makes money from advertising. We have a modified experience for viewers using ad blockers

Wikia is not accessible if you've made further modifications. Remove the custom ad blocker rule(s) and the page will load as expected.