Boyy was one of the original brigadier's, he joined the brigade in 2011 when the brigade was founded. In 2012 just like fellow brigadier Jenkins, he went missing.
Boyy



Full Name:

Boyy

Status:

Unknown

Gender:

Male

Eye Color:

???

Hair Color:

Black

Born:

???

Affiliation:

Law's Brigade

Rank 1:

Officer

Rank 2:

Captain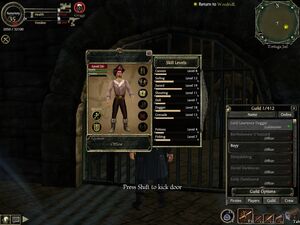 "oh and before i talked that was boyy talking D: April 10, 2012 by Marck swordstalker1 "
Compared to all that happened before, this page is considered a stub...
During The Battle Of Levica boyy was stabbed, but later survived.
Ad blocker interference detected!
Wikia is a free-to-use site that makes money from advertising. We have a modified experience for viewers using ad blockers

Wikia is not accessible if you've made further modifications. Remove the custom ad blocker rule(s) and the page will load as expected.