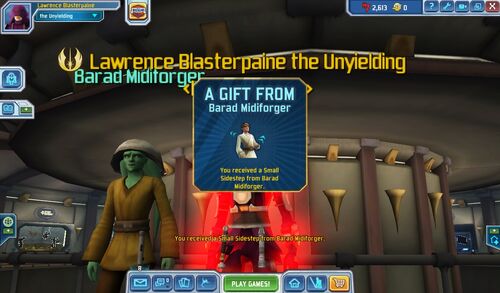 Barad Midiforger
Edit
Barad Midiforger is a Law's Brigade Member in Law's Brigade CWA Version. He is Also A Twi'lek And can Be Found Hanging out with Lord Law & Law's Brigade Or Battling On His Homeworld Ryloth.
Barad Midiforger was found dead in his apartment on coruscant on August 7th 2012. He was stabbed in the heart with a [[1]]. The Brigade FBI Immediately Started investigating, but no clues or leads as to who or what happened were found... The search Continues today for his murderer...
Satine's Royal Guard's Electro Staff
Training Lightsaber
Ad blocker interference detected!
Wikia is a free-to-use site that makes money from advertising. We have a modified experience for viewers using ad blockers

Wikia is not accessible if you've made further modifications. Remove the custom ad blocker rule(s) and the page will load as expected.