Arlou Sea

Arlou sea, as seen from brigade island.

Point's Of Interest:

Old Abandon Lighthouse

HMS Pandora Wreck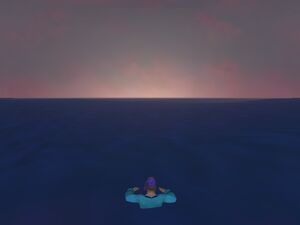 Location's
Edit
Settled Island's:
Wild Island's
Starfish - Common
Whale Shark - Uncommon
Squid - Fairly Common
Blob Fish - Rare
Clam - Common
Sea Snail - Common
Parrot Fish - Common
Hawkfish - Rare
Dolphin - Common
Beluga Whale - Reported Several times.
Winteria telescopa - Rare
Perch - Common
Tuna - Common
Brown Pelican - Common
Giant Goby - Uncommon
Peruvian Pelican - Uncommon
Pacific Gull - Common
Stingray - Uncommon
Fugu - Rare
Pigfish - Rare
European Bullhead - Fairly Common
Yellow Tang - Common
Anthias - Fairly Common
Marlin - Fairly Common
Lump Fish - Common
Coelacanth - Reported
Krill - Common
Orange-lined Triggerfish - Uncommon
Damselfish - Fairly Common
Toadfish - Uncommon
Coral Trout - Uncommon
Royal gramma - Fairly Common
Flapjack Octopus - Uncommon
Japanese Flying Squid - Rare
Sea Turtle - Uncommon
Ad blocker interference detected!
Wikia is a free-to-use site that makes money from advertising. We have a modified experience for viewers using ad blockers

Wikia is not accessible if you've made further modifications. Remove the custom ad blocker rule(s) and the page will load as expected.