Home
Talk

10
666pages on
this wiki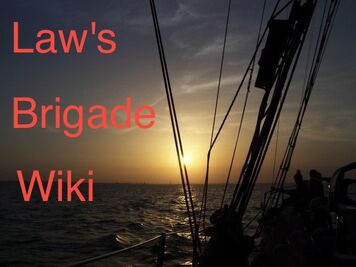 Welcome!
Welcome to Law's Brigade! We hope you have a nice stay, and please be sure to read our Rules.
Have a look around, here are some links you might find a good place to start:
What is Law's Brigade?
Law's Brigade was originally an army created to fight against the East India Trading Company in Pirates of the Caribbean Online during The Great War of the Brigade and the EITC. Since then it has moved on to one a many other massive multiplayer online games such as: Clone Wars Adventures, Minecraft, Call Of Duty, Club Penguin, Wizard101 and Migoland. Right now law's brigade is currently in nine (formerly twelve) MMO's.
Want to edit more?
The wiki has a special catagory called Pages that NEED to be Updated , if you haven't edited in a while and got a message from an admin or just want to edit more you can edit a page that needs updating.This is a catagory that may not always have pages that haven't been updated so check back daily!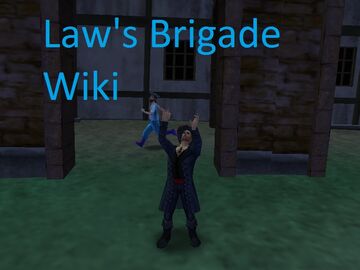 Staff
If there is a problem please do not hesitate to talk to our staff about it.